NESFI Accreditations
BPI - Building Performance Institute
America's existing housing needs help. Many of the 128 million homes in this country were constructed before modern energy and building codes were established. These homes often suffer from performance problems ranging from inflated energy consumption to poor thermal comfort to indoor air quality issues.

We are a national standards development and credentialing organization for residential energy efficiency retrofit work – providing training through a network of training affiliate organizations, individual certifications, company accreditations and quality assurance programs. As an independent, not-for-profit organization, we bring together leading building science experts from across North America to develop our standards using a consensus-based methodology.

The result? Sustainable, green-collar jobs in local communities that improve the comfort, health, safety, durability and energy efficiency of America's existing houses.
Efficiency Maine
About Efficiency Maine

Efficiency Maine was initially established in 2002 by the State Legislature's "Act to Strengthen Energy Conservation," with clear goals of saving energy, reducing energy costs, helping the environment and promoting sustainable economic development in our state. At that time, Efficiency Maine was managed by the Maine Public Utilities Commission.

Today, Efficiency Maine continues to help businesses and residents all over Maine use energy resources more efficiently, reduce energy costs, and lighten the impact on Maine's environment from the burning of fossil fuels.
Efficiency Maine's energy savings programs reduce the use of natural gas, propane, oil and electricity through energy efficiency improvements and the use of renewal resources, such as wind, solar and bio fuels.

We offer a wide range of programs providing incentives, training and technical assistance to residents, businesses, contractors, schoolchildren and others. We have special programs to help low-income Mainers and small businesses save energy and money. Some of our fastest-growing programs foster development of renewable wind and solar power.
Efficiency Maine's Business Program has trained hundreds of mechanical and electrical contracting businesses as "Efficiency Maine Qualified Partners," to provide efficient products, services, technical advice and assistance to commercial customers. Since 2003, Efficiency Maine has paid cash incentives to more than 3,130 businesses to help them purchase energy-saving equipment; saving these businesses more than 177 million kWh annually – worth more than $234 million in avoided electricity costs.
Our Residential Program partners with more than 300 retail stores to help promote high-efficiency CFLs and Energy Star appliances. Efficiency Maine also offers a Home Energy Savings Program that provides incentives to home owners who conduct a home energy audit and make home improvements to increase energy efficiency. Partners such as the Maine State Housing Authority and local Community Action Programs help serve low-income Mainers.
MIAQC - Maine Indoor Air Quality Council
The Maine Indoor Air Quality Council is an interdisciplinary cooperative of professionals formed in 1998 to promote the improvement of all indoor air environments in the state. The Council operates according to the principle that understanding indoor air quality requires a multi-dimensional approach. Consequently, the Council and its Board brings together diverse professionals from the medical, technical and policy arenas to work towards a common goal. Our membership includes physicians & nurses, engineers, maintenance managers, lawyers, toxicologists, insurers, industrial hygienists, respiratory therapists, educators, architects, legislators and public policy decision-makers.

As indoor air quality concerns have increased in importance over the past several years, so has the need for better technical guidance, coordination and education. The Indoor Air Quality Task Force of the Maine Environmental Priorities Project recommended the establishment of this council as a mechanism by which this work would be conducted in the state. With the support of the American Lung Association of Maine and the Maine Department of Human Services, the Maine Indoor Air Quality Council was formed. It was incorporated in March 1998, and received not-for-profit 501(c)(3) status in December 1999.
MABEP - Maine Association of Building Efficiency Professionals
Advancing Energy Efficiency
Maine Association of Building Efficiency Professionals (MABEP) has been established to represent and advance the interests of energy auditors, energy retrofit contractors, energy efficient green builders, insulation contractors, weatherization professionals, installers of wind turbine, geo thermal, heat pump, and solar technologies, installers of energy efficiency materials and equipment, installers of non-fossil fuel generating devices, manufacturers and suppliers, home inspectors, architects, engineers, interior designers and all other persons and businesses who seek to improve the energy efficiency of residential and commecial buildings and to reduce our dependence upon fossil fuels.

MABEP supports programs which establish long-term, stable incentives for all homeowners and businesses to invest in energy efficiency and reductions in their use of fossil fuels.

MABEP will encourage professionals to adhere to the highest ethical standards in their dealings with customers, other professionals and the general public.


Efficiency First
America's Home Performance Workforce
Efficiency First is a national nonprofit trade association that unites the Home Performance workforce, building product manufacturers and related businesses and organizations in the escalating fight against global warming and rising energy costs. Efficiency First represents its members in public policy discussions at the state and national levels, to promote the benefits of efficiency retrofitting and to help our industry grow to meet unprecedented demand for quality residential energy improvements.


EnergyStar® Partner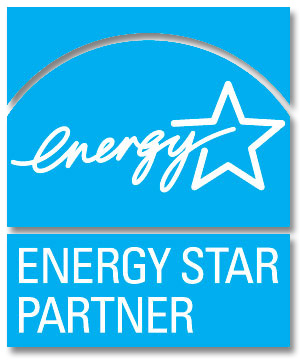 Take a Whole-House Approach
Contractors who participate in a locally-sponsored Home Performance with ENERGY STAR program offer homeowners a comprehensive approach to home improvement that provides better energy efficiency, greater comfort, and lower utility bill.

These specially-trained contractors evaluate homes using state-of-the-art equipment and recommend comprehensive improvements that will yield the best results.

More than 75,000 families have had their homes improved through Home Performance with ENERGY STAR, a comprehensive, whole-house approach to improving energy efficiency and home comfort, while helping to protect the environment.

These families are enjoying benefits like, fewer drafts, consistent temperatures across rooms, better ventilation and humidity control, and lower utility bills.
EPA Lead-Safe Certified Firm (RRP Certified)
Certified under rule: Renovation, Repair and Painting (RRP)
Common renovation activities like sanding, cutting, and demolition can create hazardous lead dust and chips by disturbing lead-based paint, which can be harmful to adults and children.

To protect against this risk, on April 22, 2008, EPA issued a rule requiring the use of lead-safe practices and other actions aimed at preventing lead poisoning.

Under the rule, beginning April 22, 2010, contractors performing renovation, repair and painting projects that disturb lead-based paint in homes, child care facilities, and schools built before 1978 must be certified and must follow specific work practices to prevent lead contamination.

EPA requires that firms performing renovation, repair, and painting projects that disturb lead-based paint in pre-1978 homes, child care facilities and schools be certified by EPA and that they use certified renovators who are trained by EPA-approved training providers to follow lead-safe work practices.

Bayer MaterialScience
Build Sustainable High Performance Homes and Buildings with Bayer MaterialScience
High Performance means designing, constructing, and operating residential and commercial buildings that achieve improved:
Energy efficiency
Indoor air quality
Moisture control
Maintenance costs
Occupant comfort
Bayseal® SPF wall and roofing insulation and Bayblock™ acrylic and silicone roofing coatings are a key component for creating thermal and moisture protection critical to high performance homes and commercial buildings.

The Mission Statement of the Bayer Group, Science for a Better Life, speaks to our commitment to applying sound principles of building science and to economic, social and environmental sustainability for the construction industry.
Applegate Insulation
There's No Better Insulation than Applegate Insulation®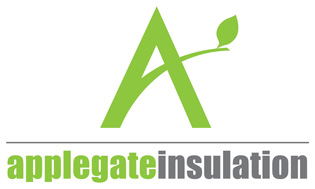 Applegate has been a premium cellulose insulation for over 30 years and during that time we have ceaselessly sought to improve our performance and quality. Applegate meets and often exceeds the standards of loose-fill cellulose insulation as described in the American Society for Testing and Materials (ASTM) C 739, Consumer Product Safety Commission Standard, 16 CFR Part 1209, and the Federal Trade Commission Standard, 16 CFR Part 460.

In order to meet and or surpass these standards Applegate utilizes third party testing. The third party testing which Applegate utilizes is not required by law, but it is required by our sense of duty to homeowners and contractors who use the product. We seek to provide the best possible insulation to reduce energy demands, keep you safe and to provide lasting peace of mind and comfort. Because of that we have sought out the best third party testing agencies to give you peace of mind about your insulation investment.
National Fiber
The most important thing we can tell you about National Fiber is that we care about the same things you care about:
Helping you reduce your heating and cooling bills
Preserving and protecting the environment
Enhancing the value of your home or business
Being a good neighbor to our neighbors
Doing things the right way, the way they should be done
Products that are well made, and do what they're supposed to do
This has been our approach, our mission, for more than 30 years.

We make the finest cellulose insulation and hydro-seed mulch available. How do we know? Because we don't cut corners. We use the best raw materials available, even when they cost a little more, and the best manufacturing technology, because if you use our products, we want it to be a great experience. No funny smells, no plastic or metal or trash, just clean, pure cellulose insulation that saves you money, keeps you warmer in winter, cooler in summer, and helps protect you from fire, pests and mold. There are cheaper ways to make what we make, but we believe if you look at the alternatives, you'll appreciate the care we take with our product.